FR510F II is surprisingly spacious and convenient, leaving you with a wonderful riding experience. The delta tiller console, captain contour seat, 12.5" PU flat-free tires, and suspension are standard equipment of the FR 510F II.
Request more information from one of our dealers about our FR1 Terrain and other FreeRider USA FR Terrain mobility scooter models.
FIND A DEALER
Share
View full details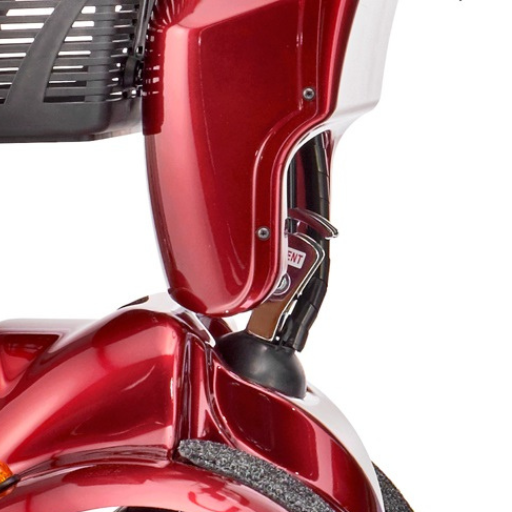 Specifications
Capacity

Up to 500lbs

64" Turning Radius

3.43" Ground Clearance

Up to 20 Miles Range [50AH Battery]

12.5 Front and rear tires

Top speed up to 8MPH

Equipment

Adjustable swivel captain seat

Delta Steering

LED Battery Meter

Full length heavy-duty armrests

Wide beam angle headlights

Metalic bumper

Power Features

Front and Rear Supsenion

Regenerative/electromechanical Breaking System

U1 battery, 50AGM Optional

24 V5A, 100-240V Offboard charger

USB Ports on tiller, baskets & Mirrors
Note: Range varies with weight, terrain, temperature, batterycondition etc. and is subject to manufacturing tolerances. Your battery will require a period of "breaking in" before they will reach their optimum capacity (up to 20 charge, discharge cycles can be expected) before full range is experienced.